NEAR THE SITE OF THE PROPOSED WEST DOWN FARM, JACOBSTOWE/HATHERLEIGH, WIND TURBINE
Despite the Developer's agent, Holistic Ideas Limited, refusing to fly a blimp to demonstrate to people the height of their proposed 77 metre tall wind turbine, the Jacobstowe and Exbourne Wind Turbine Action Group flew one from a site just 75 metres from the proposed location of the turbine.
The blimp site was visited by in excess of 200 people over the course of the day and many more have taken photographs of the blimp from their homes and gardens for which we are extremely grateful and all of which will be publicised in due course.
A huge thank you to everyone who visited/sent in photographs/comments and to all those who helped out on this very successful day.
SITE OF THE BLIMP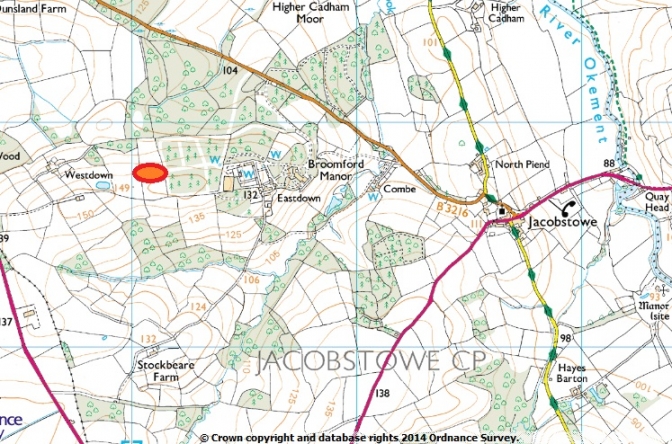 The blimp was visible from many miles. Many people were shocked to see it when they had been told that the wind turbine would not be visible from their homes. We were inundated with visitors throughout the day, some travelling from as far away as Meeth where they had spotted the blimp and came to investigate.

Hopefully we have now proved a point with the blimp illustrating to everyone just how high the proposed industrial scale turbine would be. However, it must be borne in mind that the blimp can only illustrate height not the monstrous scale of this vast structure.